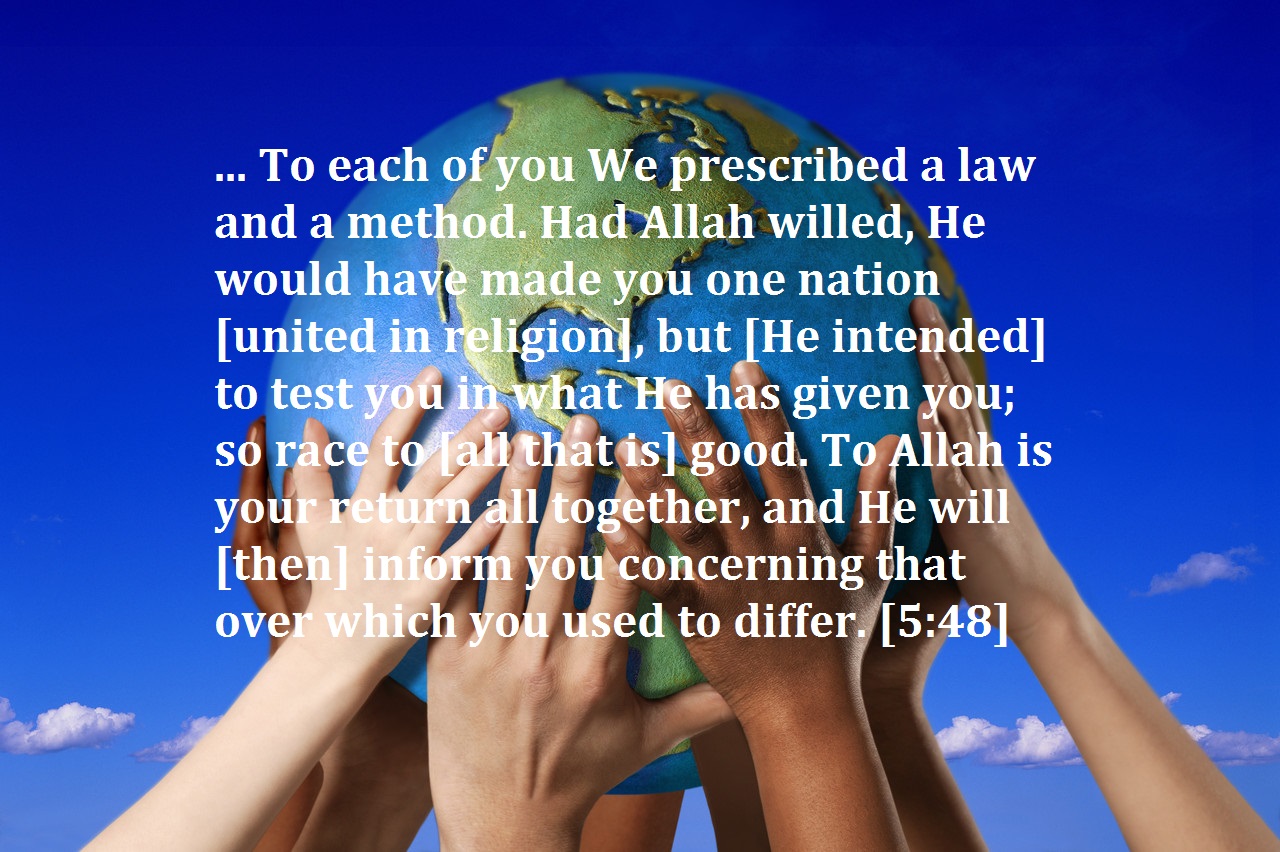 Written by: Fariz Wasti
Quite often, and especially in our community, we find that the more "religious" one becomes, the more she/he secludes themselves from the rest of the community. Many take this route due to fear of being judged, or being influenced by others, while others simply choose not to interact with those that are not like them simply due to ignorance and close-mindedness. While the latter do exist, I find the former attitude to be more prevalent within our community.
Often times, we appear to be shy, and often awkward toward people that do not belong to our faith, and even toward Muslims of the opposite sex. Gender relations have also become as if it is impermissible to look at one another and simply give greetings without feeling a sense of guilt. That is although a somewhat separate topic but at the same time relates to the idea of seclusion.
As Muslims, we should not be insecure; we should overflow with confidence due to our allegiance to the truth even when it is difficult to do so, but without arrogance. We should openly interact with the York community at large keeping this ideology in mind: "I may not agree with you, but I respect who you are." We ought to make friends from all different races, religions, etc.; we should get to know as much as our community as we possibly can. This is the only way we can make the biggest difference: as much knowledge as we have of our surroundings, the better we will respond to issues, and contribute to the York community. We should not seclude ourselves to the point where it seems otherworldly to interact with our York community, and the Torontonian community at large. It is crucial for us to relate to and influence those that do not belong to our faith, or those who do, but may not be in touch with their deen.
Let's be "cool," and be the lives of the parties, but, obviously, remember to keep it halal and acknowledge our limits (let's not begin giving da'wah in night clubs).
Let's be courageous, like the late great Malik Shabazz, also known as Malcolm X.
Let's be Muslims of inspiration, influence, and exceptional character, like our leader, our beloved, Muhammad SAW.
Let's keep our doors wide, and open. Insha'Allah.
Allah knows best.