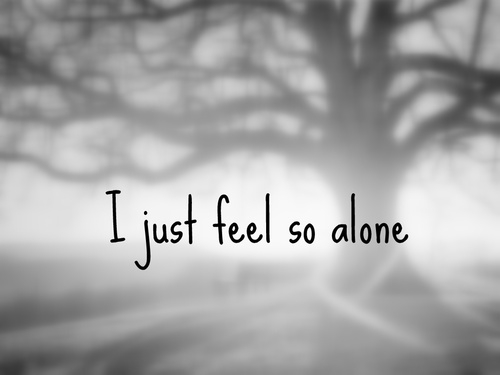 Written by: Kulsoom Kazim
As human beings, we experience different emotions that vary in extremity, but we have to understand the connection it has to the inevitable truth that comes with life: problems and struggles.
They break us and make us and take away what was left of us, but know that without them you wouldn't be who you are.
Sooo, how do you deal with it?
Alhamdulillah Ala Kulli Hal (Praise to Allah in all circumstances) that He is there for us every step of the way. As a Muslim, Islam is a way of life, a method of guidance to help us in our everyday struggles.
The Quran states that:
"Allah is the Protector of those who have faith. He will lead them from the depths of darkness into light"  [Chapter 2, Verse 257]
Be sure that Allah does not forget. If he put you through a trial, He will give you the courage to face it and provide the tools to overcome such challenges.
There are remedies from the Sunnah of our beloved Prophet (may the peace and blessings of Allah be upon him) and guidance in the Qur'an, which the believer should seek to adopt in his/her daily lifestyle.
BUT, there's another inevitable truth and it has to do with our human nature, our yearning for each other.
As a human being, whether you're an introvert or extrovert, outgoing, or prefer to stay to your self, we are social creatures, it is in our nature to have a yearning for the other and we are all struggling in one way or another so why not help each other?
People often tend to resent talking about their feelings or sharing their struggles. Perhaps they're scared of judgement or don't realize that there is always someone that WILL understand.
Counselling. A simple way to understand this word is the ability to connect with someone and share what you are struggling with. They are human, you are human and perhaps they can help you deal with what you face.
This is a topic that's taboo in many cultures and also one that we overlook here in North America. But I ask why? Is it because we have trust issues? Or maybe it's because we're scared. It could be that we don't realize that we're all in this together.
Realize this. There are qualified people who have a passion, a zeal to help US.
In doing so, it doesn't take away from our connection with Allah. Your trust in Him and the solutions Islam provides should still occupy you, but letting someone help you will make life easier.
Maybe, in letting someone help us we will find comfort like we find comfort in Allah's words. It's knowing that there are people in this dunya who will hear us just as He hears us. Although there is no comparison, the latter surely helps.
It seems like there is a misunderstanding in the common age where people believe that relying on Allah for your problems is 'enough' and don't get me wrong, it should be enough because Allah is Magnificent in the way He takes care of us, but He also put us in this world together so we can assist each other in goodness, work towards a common goal of Jannah and help each other fight Shaytaan and the trials we face on a regular basis.
We ARE in this together so realize that and open up to someone, someone you can trust, someone that you know and someone who has the ability to help you (given by Allah azz wa jal) and after that allow them to help you.
Disclaimer: This article was to help people realize that while seeking Allah's assistance, we must also confide in each other and seek help for issues we face, because believe it or not we are more similar than we give each other credit for. This doesn't mean that you do not trust Allah; rather place your entire trust in Him, but don't struggle alone and don't assume that counseling and talking to someone does no good. It's scary and takes effort but you will see the fruits.